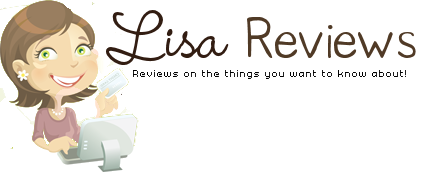 Let's be honest here, everyone loves free stuff. Contest are great because it gets people involved, it gets them active and it gets them to do all kinds of things depending on the prize. Well, Lisa Reviews has a great contest that had me going all crazy spreading the word as this contest deserves to be known. Enough that here I am writing an article about it.
Lisa Reviews , as described on her site, is a website where you can find "reviews on the things you want to know about". She has some very interesting review articles mostly on kids pet items but her most recent article is by far the coolest.
This article is a review on a really cool gift idea about an commemorative portrait  called The Daily Portrait that can be designed to celebrate different themes such a anniversaries, weddings and maybe even a new addition to the family like a boy or a girl and in a front page newspaper style or as the website describes it:
The Daily Portrait™ — a PERSONALIZED, COMMEMORATIVE, FRAMED PRINT that captures and celebrates a milestone or special occasion within the context of the news of the day. A one-of-a-kind gift that only gets better with time…
The commemorative portrait is a beautiful gift idea that, like Lisa, I also recommend.
But Lisa Reviews does not stop at the review. She is actually giving away one of these The Daily Portrait frames as part of  contest. Simply go to her website at www.lisareviews.com and look for her article Milson Road Review and Giveaway (<--- or click this link) and follow the instructions on what to do to participate. You have nothing to lose and all it takes is to share her article (and mine too, why not?) in as many ways as possible and even do what I just did, blog about it on your blog. The more you do to share the better your chances to win. Give it a try, maybe you might stand a chance at beating me. LOL.
Lisa Reviews rocks. Go check it out.